Traveling home from a Hawaiian vacation and heading back into reality. Somewhat reluctantly, truth be told.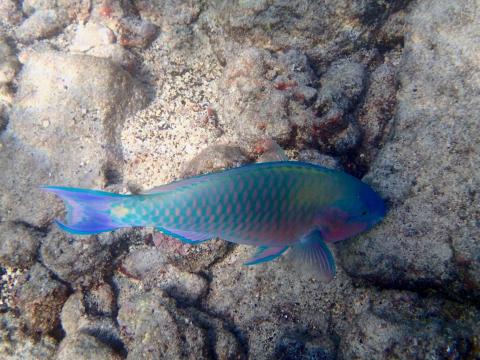 I spent 10 day in Kona on the Big Island with my husband's family. My son had the chance to get thoroughly tossed in the waves at White Sands Beach and romp around with cousins. We watched the sunset from the lanai of our rental house every night and stayed up late discussing the world, thwarting goblin pirates, and idlyly tossing about what we would do tomorrow.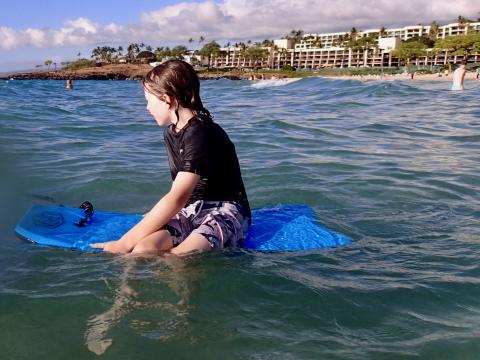 I swam with dolphins, hiked through a jungle worthy of velociraptors, and read two whole books.
I came here a lot as a child. My grandparents lived here for about 20 years and memories of my cousins, my sister, and I lay thick upon these beaches, so much so that I nearly expect to see our younger selves to go running by. Or see the older kids go running by, with me (by far the smallest) trailing behind trying to keep up. I can't help but wonder how we'd look to my now-adult eyes or what I might say to us if I had the chance.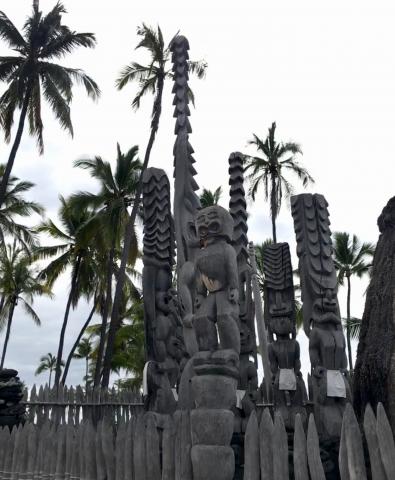 All that is tempered with building new memories now. It's my kiddo's turn to bond with cousins, and mine to joke with brothers and peruse shops and beached with a sister and my husband's parent who in the near 20 years of marriage (20? Really?) have become as much my family as my own. funny how easily that happens.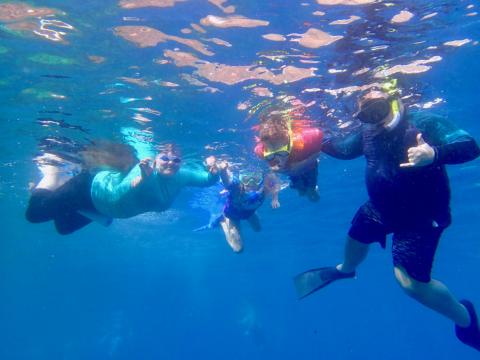 So we ate and splashed and played and now it's back to the reality of everyday work. I opened up my work email in the airport today and made a list of the tasks I need to follow up on the meetings I need to schedule. I have macadamia nuts and historic island maps in my carry-on to share with my office crew. It's back to homework and housework and Pacific Standard time.
And I miss my cat.
The alarm will go off at what seems like two hours too early tomorrow morning and air will seem harsh and cold. (California cold; I know it's all relative, but still...) Sunsets on the lanai with the smell of plumerias and the sounds of a pack of kids thundering up and down the stairs will all seem impossibly far away.
Until next time, Hawaii.